Manchester City manager Pep Guardiola has said that he may not entertain fatigue claims from Sergio Aguero ahead of the weekend's league clash at Bournemouth. The Argentine has played three games for the club in the space of 10 days and that includes the League Cup final against Chelsea, where he played through 120 minutes.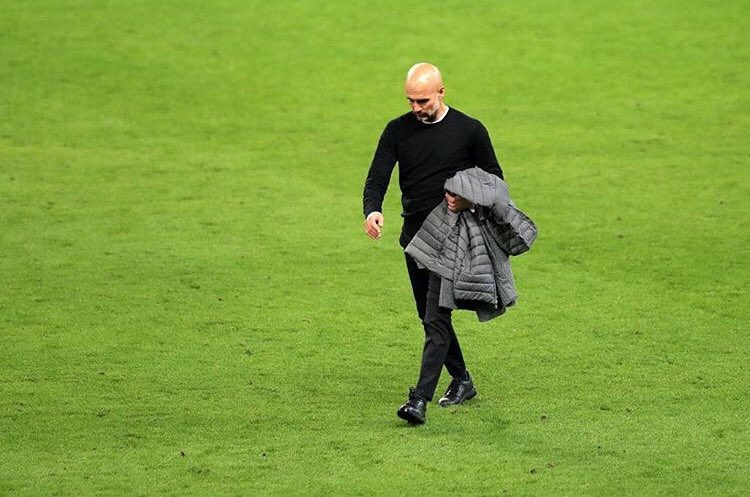 Speaking to reporters, Guardiola said that Aguero may not be afforded a rest for the weekend's meeting at Bournemouth, given Gabriel Jesus has just returned from an injury, he said: "That's good. After when the players don't play they complain now when they play they cannot complain. Gabriel is back and Raheem [Sterling] can play there too of course."
Meanwhile, Guardiola said that the Citizens cannot expect to secure the perfect run for the rest of the league campaign, given they have other competitions which could test the fitness of the squad, he added: "We are in a position with 30 points to play for, 10 games left, one point below Liverpool, many things are going to happen, let's not think tomorrow is the end of the world and if we win everything is perfect. The Champions League is around the corner, we have the cup, many games, let's hope the players recover well."
The Premier League holders had a tough game against West Ham United in midweek and the match was eventually decided by a penalty kick after the hour mark. They can anticipate another tricky contest against Bournemouth on the road, given last season's game ended in dramatic fashion with Raheem Sterling scoring in the 97th minute.
Guardiola's side are currently one point behind Liverpool at the top of the table but there are predictions that the Citizens will eventually leapfrog the Reds. Jurgen Klopp's team face Everton in the Merseyside derby at Goodison Park this weekend.